There are five EP Awards categories, each focused on celebrating worthy examples of excellence relevant to the community of supply chain executives.
Supply Chain Technology Enablement Award
In an ever-changing landscape of new technologies, the real successes are found when the right people use new abilities to adjust their processes to achieve goals that would otherwise be beyond their reach. This award celebrates the organization that is leveraging a supply chain-specific technology to change the way it does business, build new capabilities, and improve performance across a number of quantifiable and qualifiable metrics.
Criteria to include in entry essay:
Tell us how your organization successfully brought technological solutions to bear on its challenges. Explain the technology's role in achieving demonstrable results. How has this impacted your people and processes? What are you able to do now that you could not do before, and how is that positively impacting your business throughout your value chain?
Supply Chain Innovators Spotlight Award
Innovators Spotlight celebrates companies and leaders who have done great things without all the resources of larger and more established supply chain organizations. This category wants to shine a light on the pioneers, the inventors, the trailblazers who forged a new path for their companies and allowed them to grow to the next level through new ideas. What were some of the unique solutions you developed to overcome universal challenges? When faced with the seemingly insurmountable, you found a way around, under, or through. That is a story that deserves to be shared and appreciated by a community of supply chain professionals. While other categories might include a focus on metrics and timelines, this is the award dedicated to celebrating the supply chain battles won against long odds.
Criteria to include in entry essay:
Set the scene for us: Tell us about your supply chain organization; what was your company doing? What did it want to do, and how did you make that happen? When you think of the challenges you needed to overcome, what made them require a unique approach? What did that innovation look like, and how did it successfully mitigate or overcome the obstacles you faced? If there is one story that you would want to talk about to an audience of supply chain executives who understand the journey you have gone through, what is that story?
Supply Chain Recognition Award
There are individuals in the supply chain community whose personal and professional stories are worthy of being held up as examples and inspirations to their peers. This category is meant to identify and celebrate an exceptional person whose life's journey both as a supply chain executive and beyond should be shared and praised.
Criteria to include in entry essay:
Do you know someone who you believe should be recognized by his or her industry peers? Tell us their story and what makes them remarkable.
Supply Chain Sustainability Award
This award celebrates the organization whose business practices look beyond the bottom line to also minimize and mitigate negative environmental impacts and improve the lives of people connected to your supply chain. Whether under the title of Corporate Social Responsibility or Environmental Programming or Green Initiatives or Community Development, how is your company committing to make a difference?
Criteria to include in entry essay:
Tell us the who, what, where, when, and why of your organization's efforts towards improving the impact of your supply chain. How has your organization implemented real change? What progress have you made to date towards your goals, and how do you project your initiative will continue to grow and evolve into the future?
Supply Chain Process Transformation Award
Sponsored by:  
Supply chain executives are by their very nature problem-solvers, both in reactive situations and most importantly as the proactive thinkers who look from one end of their value chain to the other seeking solutions to challenges that may not have occurred yet, or improving existing systems to be more reliable, flexible, versatile, or efficient. This award celebrates the supply chain transformations that should be held up as examples other professionals can learn from and benchmark against.
Criteria to include in entry essay:
Entries in this category will be case studies with a very clear beginning, middle, and end to their story. Set the scene, and then explain what inspired the change, how the transformation progressed, and what is the new process on the far side of the reform. Understand that the judges will be seeking the extraordinary, and they will know it when they see it based on their own professional experience.
The EP Awards are open to all companies, excluding software vendors, consulting groups, academic institutions, or any other organization deemed primarily as a service or solution provider.
IMPORTANT DATES:
To be Announced
Entries will be short-listed by Executive Platforms, who will then pass the short-list candidates on to be reviewed by our panel of senior industry executives. All short-listed entries will be notified of their consideration. Executive Platforms will communicate any follow-up questions judges may have during their deliberations.
The EP Awards Gala is scheduled after the end of the first day of the NASCES22 program. Following the chair's Day One closing remarks, delegates will enjoy a networking drinks reception. When all is in readiness, attendees of the EP Awards Gala will enjoy a three-course dinner together along with live entertainment. Award winners will be announced throughout the evening, interspersed with further live entertainment.
Daniel Myers
Senior Fellow at Haslam School of Business, Former EVP, Global Integrated Supply Chain at Mondelez International
Daniel Myers is currently a Senior Fellow at Haslam School of Business teaching both graduate and under-graduate studies. He is the retired Executive Vice President of the Global Integrated Supply Chain of Mondelez International where he led the Procurement, Manufacturing, Engineering, and Customer Service and Logistics groups, which represent more than 70,000 of the company's employees.
Daniel held the same position at Kraft Foods Inc., the predecessor to Mondelēz International. The spin-off of Kraft Foods North American grocery operations occurred in October of 2012. Under Daniel's leadership, Mondelez funded a major reinvention of its worldwide supply chain delivering more than $3 billion in savings over 3 years.
Prior to Kraft Foods, Daniel worked for Procter & Gamble for 33 years, serving in roles across all areas of the Supply Chain. Most recently, he served as Vice President, Product Supply, where he led the supply chain function for P&G's Global Hair Care business. He was also responsible for coordinating the company's $28 Billion Beauty & Grooming business. He had responsibility for P&G's Customer Service and Logistics operations globally for four years and while in this role he led the integration of the operations of the Gillette company into P&G. Gillette was a $56 Billion acquisition by P&G and the largest in the consumer products industry.
Daniel has strong experience building supply chains in emerging markets. He has over 25 years' experience in global category and platform management, worked in 54 countries, and lived outside the U.S. for more than 10 years. He has led the successful implementation of best practices in supply chain including High Performance Organizations, Total Quality and Lean Six Sigma. He has led multiple plants to win the Japanese Institute TPM Excellence Award. During his career, Daniel has had responsibility for over 250 manufacturing plants and over 400 warehouse and distribution centers operating in over 160 countries.
Daniel received his Bachelor of Science degree in Chemical Engineering from the University of Tennessee and served on the Global Supply Chain Institute Advisory Board at the University of Tennessee for 8 years. He served on the Global Board of GS1 for 6 years which manages the electronic standards used in commercial trade globally. He currently serves on 2 company boards and works as a Senior Advisor to a major Private Equity Firms
Daniel and Karen, his wife of 40 years, are Christians who have led music and youth groups in three different countries over a period of 25 years. They have been active in mission work helping support and build schools or orphanages in Venezuela, Romania, Nigeria, Kenya, India and Myanmar.
Rahquel Purcell
SVP, Head of Supply Chain, L'Oreal USA
Rahquel Purcell serves as Senior Vice-President & Head of Supply Chain for L'Oreal USA – the world's largest beauty products company with revenue in the Americas of $10 Billion. Ms. Purcell is a supply chain executive with a proven track record of transforming organizations, developing opportunities and delivering game-changing results.
She is a strategic thought leader with international business management experience and supply chain breadth spanning global Procurement, Supply Planning, Physical Distribution Management and Customer Service Operations.
Prior to joining L'OREAL, Ms. Purcell worked at Procter & Gamble for 23 years across a variety roles. Most recently as the Director of Global Packaging & Design Purchases, she led a global team to procure $5.5 billion in packaging materials and design services. She also served as Senior Purchases Leader for the Beauty Sector, supporting $6.8 billion in raw and pack material procurement for Hair, Skin, Prestige and Cosmetics. Prior to that Ms. Purcell was Director, Global Product Supply Leader for New Business Creation and was on the Special Task Force to deliver $5 billion in incremental revenue in 3 years. As Director of North America Product Supply Operations, she was responsible for $30 billion in finished product distribution, leading 1,200 people managing 22 distribution centers and 2,000 daily shipments.
Ms. Purcell earned a Bachelor of Business Administration from the University of Michigan on a full academic scholarship. Ms. Purcell also has honorary degrees from Harvard, MIT and CEDEP business school in Paris.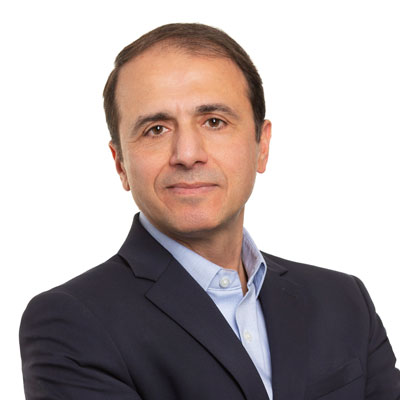 Can Akcadag
VP, Product Supply – Global Baby Care, The Procter & Gamble Company
Can leads P&G's Global Baby Care Product Supply organization, which includes procurement, engineering, manufacturing, customer service, quality, distribution, and innovation program management— an organization of approximately 6,800 employees, and 23 manufacturing plants around the world that are all focused on bringing irresistibly superior products to the world's consumers at the right quality, service, cost, and cash.
Can joined P&G in 1992 as a maintenance engineer in our FemCare business in Gebze, Turkey. He spent the first 18 years of his career in different manufacturing roles including plant management in 5 different plants (Gebze, Budapest, Claremont, Louveira, Belleville) 4 different continents. He then worked in FemCare, BabyCare, PHC, and HomeCare businesses at the Director level in Geneva, and Cincinnati. His mastery lies in IWS, E2E Synchronization, and business/supply chain integration.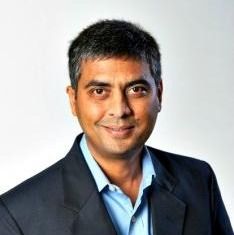 Sanjay Shah
Chief Operating Officer, Beyond Meat
Sanjay has worked with fortune 500 companies as well as startups during his extensive career over 25 years. He has substantive executive experience with exposure to various business cultures and widely divergent professionals with rapid growth organizations in the US and Internationally.
Sanjay recently joined Beyond Meat as COO to lead its worldwide growth. Beyond Meat is a leader in plant-based foods, and Sanjay will be playing a critical role in expanding its operations across all geographies. At Tesla, he led their Energy business directly working for Elon Musk. He spent 7-1/2 years at Amazon and led operations for 130 Amazon Fulfillment Centers across the United States, Canada, and Mexico.
Sanjay has led a variety of business operations, including Amazon Fresh, Reverse Logistics, Make on Demand, and Fulfillment Center Quality. Sanjay has been a contributor to some of the largest tech innovations in Operations and an instrumental leader in the launch of multiple Fulfillment Centers across North America.
Prior to Amazon.com, Sanjay spent 10 years with Dell, including his last role as a COO Dell India and Managing Director of MFG.com. His varied career includes domestic as well as international experiences in sales, manufacturing, supply chain, logistics, customer service, and new product introduction.
Sanjay has a Bachelor's degree in Mechanical Engineering from the University of Tennessee. He is Six Sigma Master Black Belt certified and has trained and mentored many leaders globally on its methodology. Sanjay has served as an Advisory Board member at the School of Management at the University of Tennessee.
Sanjay and his family are actively engaged in community empowerment organizations such as Water 1st International, Eklavya, and Habitat for Humanity and working towards improving the overall quality of education and lives in several parts of the world.
Stuart Pann
Chief Supply Chain Officer, HP, Inc
Stuart Pann is the Chief Supply Chain Officer for HP Inc., a $58-billion business operating in more than 170 countries worldwide. HP's supply chain delivers nearly 100 million products to customers each year through a sophisticated network of HP factories, ODM factories, and logistics providers. He also oversees social and environmental sustainability efforts tied directly to HP's reputation and business growth.
Prior to joining HP in July 2014, Stuart served as Intel's corporate vice president and general manager of the Business Management Group where he was responsible for pricing, revenue, and forecasting functions for Intel's microprocessor and chipset operations. In addition, Stuart also co-managed the geographic operations teams for the Intel sales force and was responsible for order management and external facing supply chain programs. Stuart joined Intel in 1981 and held several management positions within the company's sales organization before moving into an operations role in 1999 as the director of Microprocessor Marketing and Business Planning.
Stuart also served as co-general manager of the Customer Fulfillment, Planning and Logistics Group for Intel and co-managed Intel's global supply chain and logistics network. His expertise includes short-term and long-term forecasting, pricing and supply strategies and corporate strategic planning processes, as well as performance benchmarking and competitive analyses.
Stuart has an MBA from the University of Michigan and a bachelor's degree in Electrical Engineering from Michigan Technological University.
He is based in Palo Alto, Ca.
Walter Charles
SVP & CPO at Allergan
Walter is a sought-after speaker at national and international Supply Chain and Procurement Conferences, a visionary Supply Chain leader, an impactful results deliverer and an inspiring Procurement Futurist.
Walter's global procurement teams support the purchase of products and services supporting Research & Development, Manufacturing, Marketing, Legal, Capital, IT, Plant Operations, Travel, and General and Administrative services for the $11B revenue/year biotechnology innovator. Prior to joining Allergan, Walter held Chief Procurement Officer roles at iconic companies such as Biogen, Kraft Foods, Kellogg's, Johnson & Johnson Consumer Supply Chain and Cordis. As such, he has the unique perspective of serving on Supply Chain Leadership Teams, and leading procurement transformations across Biotechnology, Consumer Packaged Goods, Pharmaceutical and Medical Device Businesses.
After reviewing the nominations vetted by the EP team, judges will use their own criteria based on their experience and expertise to vote on a confidential ranked ballot. Winners will be determined by the cumulative score of all participating judges' ranked ballots. Judges will be profiled on the EP Awards webpage and receive preferred seating at the awards gala.
If you are interested in becoming a judge, please contact us at epawards@executiveplatforms.com